Apraksts angļu valodā:
Brigston fabric is characterized by high quality and exceptional durability. It meets the high demands placed on workwear. It is characterized by a long period of use. The extraordinary durability of the fabric allows you to maintain an elegant look even after repeated washing. The Brigston fabric has been tested by the Textile Institute in Łódź, where it has been proven that it retains its properties after 50 cycles of washing and tumble drying at a temperature of 60 ° C.
Brigston is a fabric designed for high-quality work clothes. It is characterized by mirability and resistance to mechanical damage. It retains its functional values during repeated washing.

65% POLYESTER
35% COTTON
RUB AND TEAR RESISTANCE
LOW SHRINKAGE
DURABLE COLOURS
CREASE RESISTANCE
COMFORT OF USE

FULFILMENT OF THE REQUIREMENTS OF LEASING DUE TO MECHANICAL STRENGTH AFTER 50 CYCLES OF WASHING AND TUMBLE DRYING AT A TEMPERATURE OF 60ºC.
250g/m² 150cm TWILL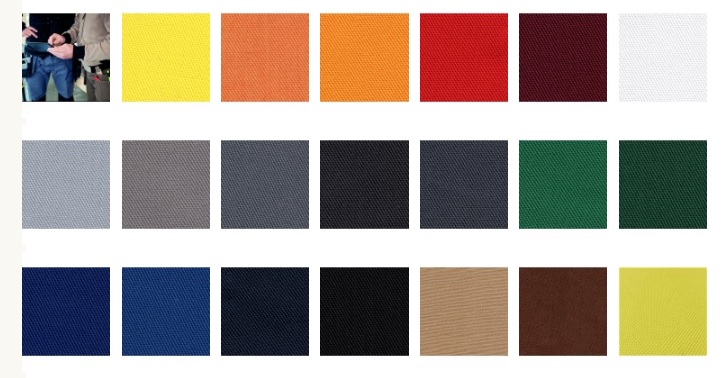 BE RACEDOG noliktavā, Vārnu ielā 10, Rīga, LV-1009, var pasūtīt dažāda tipa audumus. Uz vietas var apskatīt audumu paraugus.
Audumi tiek piegādāti 7 līdz 15 dienu laikā no pasūtīšanas / apmaksas brīža. Audumus var pasūtīt tikai noliktavā uz vietas, to pasūtīšanai netiek piemērota apkalpošanas maksa.

0