Apraksts angļu valodā:
Oxford PU fabric is characterized by high quality. Due to the type of weave and construction, it is durable and resistant to abrasion and tearing. Thanks to the special finish and water-resistant finish, the fabric has high water-tightness parameters. It is used in the clothing and leather industry. The main applications of Oxford fabric are the production of outdoor and work clothes. The product also works well in the production of covers, garden cushions, sachets, bags, backpacks, sun loungers, umbrellas and prams. The fabric is ideal for applying any type of printing.
Oxford PU is used as a fabric for the production of garden furniture, backpacks, umbrellas or tents. Perfectly suited for printing and advertising materials.

100% POLIESTER/POLYESTER
DURABLE FOR CREASES, TEARING AND RUBBING
DIMENSIONAL STABILITY
DURABLE COLORS
RICH COLORS
HIGH COMFORT OF USE
RESISTANCE TO MOISTURE
PERFECT FOR PRINTING
200g/m2 160cm PLAIN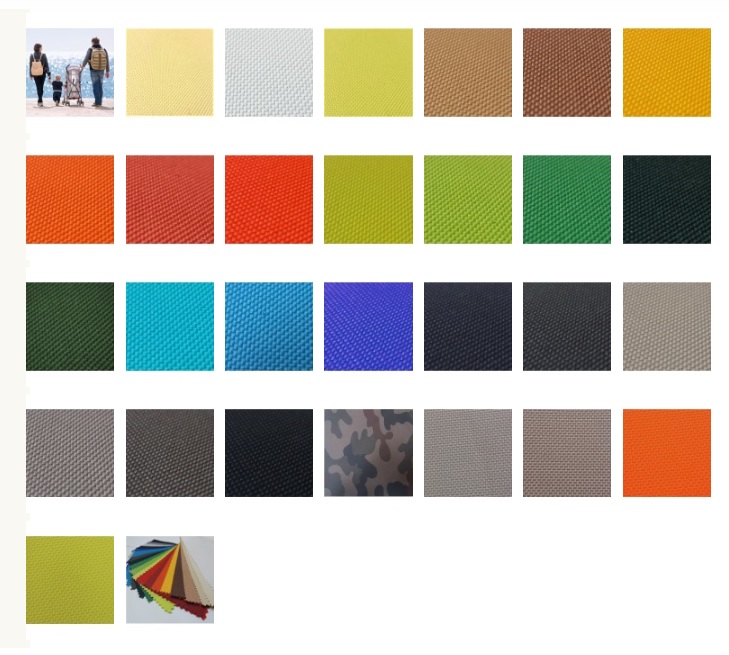 BE RACEDOG noliktavā, Vārnu ielā 10, Rīga, LV-1009, var pasūtīt dažāda tipa audumus. Uz vietas var apskatīt audumu paraugus.
Audumi tiek piegādāti 7 līdz 15 dienu laikā no pasūtīšanas / apmaksas brīža. Audumus var pasūtīt tikai noliktavā uz vietas, to pasūtīšanai netiek piemērota apkalpošanas maksa.